Podcast: 2 imperdibili… + 1
A fine 2019 ho scoperto che amo i podcast! Di fatto sono piccole puntate di trasmissioni che vengono rese disponibili dalle piattaforme streaming. Sono comodissime da ascoltare mentre vado a lavoro in macchina, o mentre faccio una passeggiata. Così ho pensato di condividere con voi i miei 2 imperdibili… + 1! Scopriamoli insieme!
At the end of 2019, I found out that I love podcasts! Mainly they are mini-episodes of different programs available on streaming platforms. They are super convenient to listen when I go to work in my car, or while I walk. So, I thought to share with you my 2 unmissable… +1! Let's discover them together!
Podcast per amanti dei libri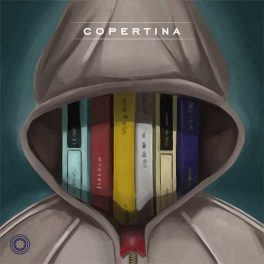 Se amate i libri, il podcast perfetto per voi è Copertina di Matteo B. Bianchi. Come dice lui nelle sue puntate, questo è un podcast dove "si spacciano consigli di lettura!"
È disponibile in italiano e offre dei consigli di lettura sempre molto ricercati e che difficilmente si ritrovano nei banchi inflazionati delle librerie.
Podcast per amanti di storie
Marco Mengoni intervista i suoi ospiti per scoprire il loro RIFF (da qui il nome del podcast). Da Beppe Sala a Sofia Viscardi, da Cattelan a Vincenzo Mollica, le interviste sono diverse da quelle che si potrebbero sentire in altri contesti e ti fanno sentire parte di qualcosa di bello. …E poi, diciamocelo, è Marco Mengoni!
…+1
While the previous two were only in Italian, my last pick is an English Podcast. I discovered it thanks to an episode they made with Arielle Charnas and her husband Brandon. I'm talking of 888 – Barbara!
Barbara Corcoran started this podcast to give the advice everyone needs for a better life. I personally think that this is a great idea and her sense of humor is the cherry on top for these great episodes!